Google is the number one search engine in the world. They use sophisticated algorithms to provide user with high quality search results in an instant. But how did they rise to such sucess? Well, it all started with a vision: "to provide access to the world's information in one click."
For individuals and organizations, a vision is a crucial aspect of business and life. It's the purpose or the "why" for existing. Encapsulated as a statement, businesses rely on their vision to unify, inspire, and provide a clear direction for the organization.
On both an individual-level, and business-level, a vision serves as a guiding principle for action and decision-making. But what if we told you that visualizing your vision aids in the attainment of the future you projected?
Pairing Vision with Visuals
In our internet age, and with the advent of tools like Pinterest, you've probably heard of vision boards. Perhaps you even have one yourself – showcasing material items or your interpretation of a promotion. In recent years, the visualization tool has become a favorite of high-profile individuals, including Oprah Winfrey, Steve Harvey, and Ellen DeGeneres.
A vision board is a physical representation or collage of your goals and dreams. Typically, such goals include those related to a person's career, health, love, money, and more. Vision boards contain images, quotes, magazine clippings, and other mediums that reflect the experiences, feelings, and possessions and individual wants to attract in their life.
Some find that imagining their ideal life, and literally picturing their personal or professional goals yields notable positive results, including improved clarity, greater motivation, accountability, and stronger optimism. In a survey conducted by TD bank of 1,627 individuals, results showed that those who kept vision boards were not only more confident in their goals, but also believed that pictures directly correlated to their ability to achieve them. There's a reason people experience these benefits – and it's all due to a process that occurs in our brains.
Neuroplasticity is a rewiring process that allows you to train you brain for success.
When we visualize, mirror neurons (which are vital to learning and planning) and neural resonance (which is involved in focus and problem-solving) work to filter out unnecessary information and imprint what's important. When it comes to visualization tools like vision boards, neuroplasticity is the brain mechanism that keeps us hyper-focused on our goals and the information we need to reach them.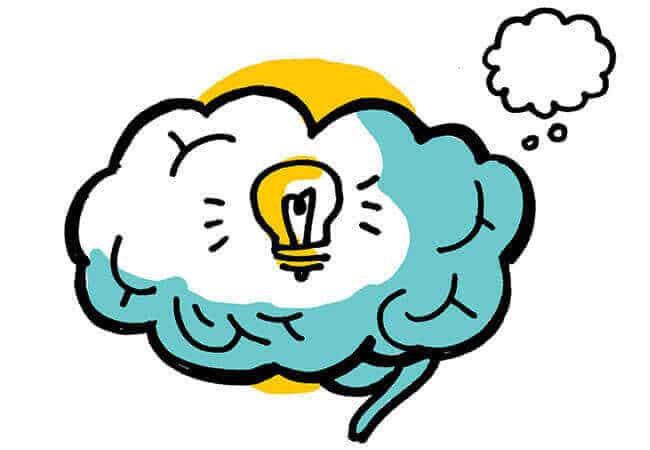 Visualization in Practice
As a graphic recording firm, we can certainly vouch for the power of visualization. It's a central component of our services, and is what enables us to successfully support meetings, events, and develop beautifully rendered studio work for our clients. Picturing big ideas leads to big results.
Like vision boards, our services encourage people to think and work visually. In fact, the benefits individuals derive from their use is much like what our clients experience from partnering with us. The difference is the benefits are larger at scale and felt by the whole organization.
Whether our visual strategists are live scribing responses from event attendees, or facilitating client meetings, our visual approach provides business leaders and employees a fresh perspective on complex challenges and tasks. Graphic recording motivates participants to engage and unlock group or project potential through recognition and illustration of each contribution. As ideas and action items are organized and synthesized, participants see where they fit into the bigger picture.
Our finalized work showcases a collection of insights and opportunities, revealing a clear path forward. As your project or initiative advances, the work we have done together serves as a referral point for accountability and guidance.
It's reasons like this that clients rely on us to visualize new product or service launches and orchestrate organizational transformations. ImageThink adds visuals to vision, turning business goals and dreams into reality.
Can You Picture It?
We can! Our ImageThink visual strategists are ready to make your business goals and visions tangible and achievable. Call us today to learn more.